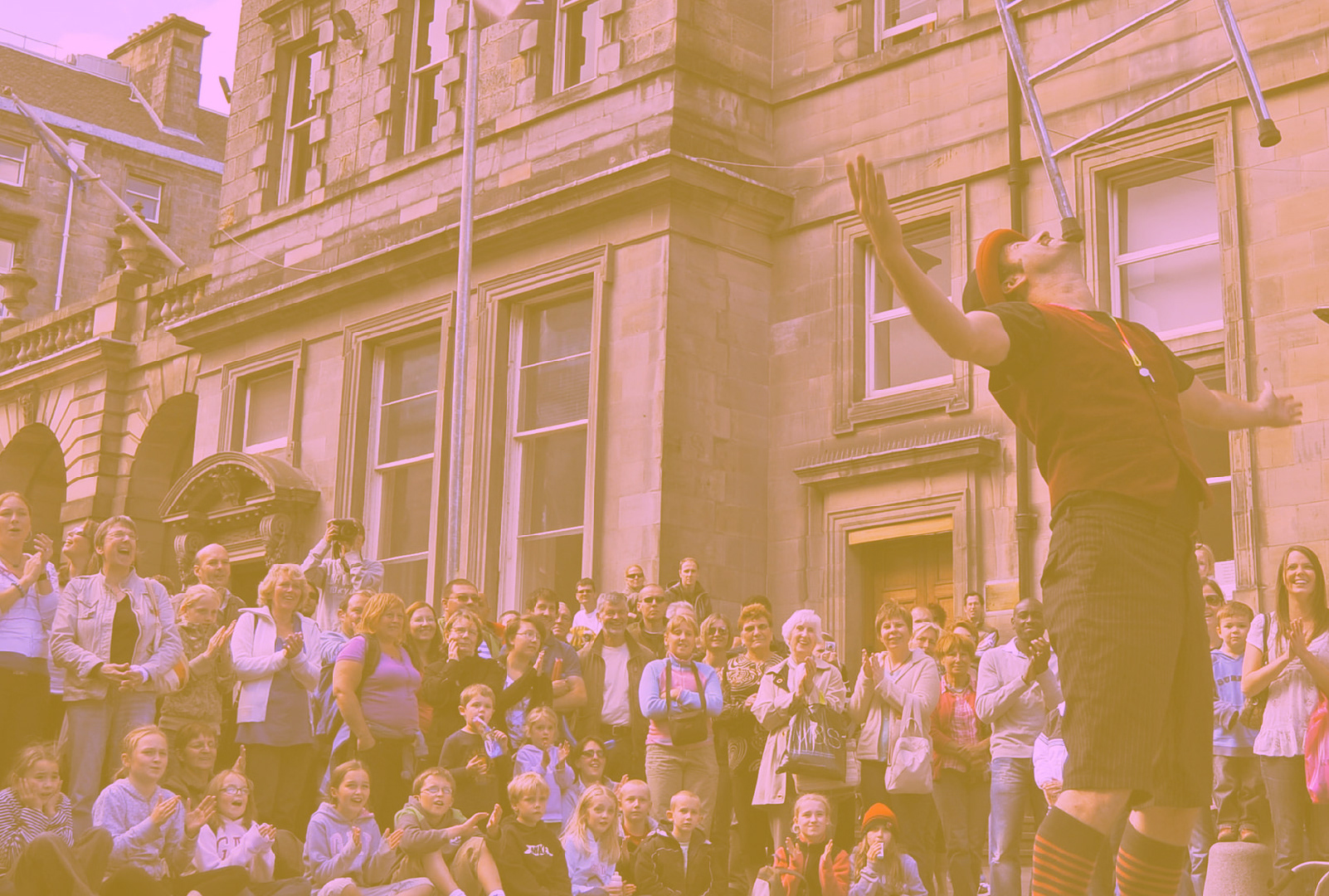 Edinburgh Fringe Dates
 - Friday 2nd - Monday 26th Aug 2019
When you register your show you will need a small image - a small square roughly 100px x 100px. The most successful entries will have artwork in the programme which matches their finished design. 
Wednesday 13th March, 5pm  - Programme "Early Bird Discount" Deadline (£295)
Get your fringe show booked in before this date for a £100 discount on the full price. 
Wednesday 10th April, 5pm - Final Programme Deadline (£393)
Final chance for getting in the official programme through Edfringe.
It is worth noting that some venues submit using a different system, and may have slightly different dates than advertised.  
In general, you should give 7-10 days for a print turnaround and delivery, often depending on where you order from, and how much demand there is at the time. Therefore a realistic final fringe print deadline would be
22nd/23rd July
. 
Of course, the more prepared you are the better - this deadline gives no room for re-ordering print for typos or print errors. The
Fringe's own guide suggests
you get your shows's marketing materials designed and printed in
April
. Each shows timetable will differ, but April and May are an excellent time to get your marketing done - especially to get images out online and get those pre-sales in.
Edinburgh Festival Programme Advertising Deadlines
Discount deadline
: Wednesday 13 February (5pm) 
Standard deadline
: Tuesday 16 April (5pm) 
Artwork deadline
: Tuesday 23 April (5pm)
Fringe 2019 Logos
 can be found on the
Official Edinburgh Festival Website
.
Underbelly Logos
 are available to download
here
.
Underbelly house font is called 
"Dax"
. Their main 
purple
is - #64008C for Web (or
RGB R100, G0, B140)
and for print is
C76, M100, Y6, 3K (CMYK)
or
PANTONE 2597 C
Just The Tonic
print media and maps are available
here.
Heroes of Fringe
 - They have not updated yet.
Monkey Barrel Comedy Club
 haven't publicly listed their fringe logos.  
Out Of Hand
Edinburgh based print distribution company responsible for outdoor advertising and venue distributed "Fringe packs"
Outdoor Advertising
: They are selling their first batch at 12 noon on Monday 29th April, with a second batch for sale later in the year. Link here.
Fringe Packs
: Week 1 - 29th July | Week 2 - 5th August 2019 | Week 3 - 12th August 2019
ThreeWeeks - 
Advertising Rate Card
Fest/The Skinny -
Fest Advertising Rate Card - Deadlines Preview - 18 Jul | Issue 1 - 3 Aug | Issue 2 - 6 Aug | Issue 3 - 10 Aug | Issue 4 - 13 Aug | Issue 5 - 17 Aug